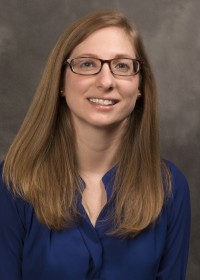 Colleen Kirby joined SLEFI in 2007 and assists in managing the Fund's portfolio for compliance with Section 42 rules and limited partnership requirements. Some of these duties include reviewing evidence of insurance for each project, ensuring real estate taxes are current and assisting partners and managers with operational issues. Colleen also monitors the initial lease-up period in cooperation with property managers to ensure delivery of tax credits and coordinates exit strategy efforts for projects that have reached the end of the 15-year compliance period.
Colleen's role with Gateway Community Development Fund, Inc., a certified Community Development Financial Institution, includes assisting with underwriting and servicing a first mortgage and predevelopment loan portfolio as well as providing technical assistance to entities in the housing and community development fields. Technical assistance includes real estate tax appeals for affordable housing developments, business and strategic planning, and development services consulting for new LIHTC developments through the construction completion stage.
Colleen has obtained her Section 42 compliance certification from both Housing Credit College and Novogradac. She serves as Secretary for the Tower Grove Neighborhoods Community Development Corporation Board of Directors, and recently joined the Board of the Heartland Affordable Housing Management Association.
Colleen earned her Bachelor of Science in Business Administration with an emphasis in Finance, Master of Public Policy Administration, and Graduate Certificate in Local Government Management from the University of Missouri-St. Louis.